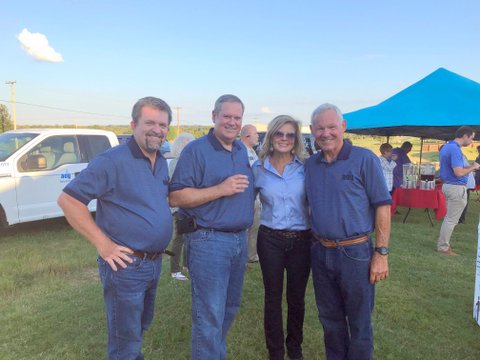 FT. SMITH, Arkansas – Earlier this month, the Greater Fort Smith Association of Home Builders completed the 2018 Showcase Home located at 9429 Harmony Ridge Road in Chaffee Crossing, Fort Smith, Arkansas. Each year the association members plan, design, and donate products to build a home. The Showcase Home exhibits energy efficient construction, high-tech innovations, and efficient, cost effective appliances. The home is equipped with the following natural gas appliances:
Whole house back-up generator
Outdoor grill with separate burner
Kitchen range
Vent-free garage heater
Fireplace system
Clothes dryer
Energy efficient tankless water heater
Energy efficient furnace
"At AOG, we strive to be a community-focused natural gas company," said Fred Kirkwood, Senior Vice President of Customer Development . "We are proud to partner with the Greater Fort Smith Association of Home Builders in building an energy-efficient home every year, and we look forward to continuing our partnership in years to come."
In addition to sponsoring the advertising program and VIP reception, AOG also provided the outdoor gas grill as part of efforts to increase the communities' awareness of the benefits of energy efficient construction and the efficient use of natural gas. The VIP reception was held October 4th and AOG's cook team smoked ribs for those in attendance.