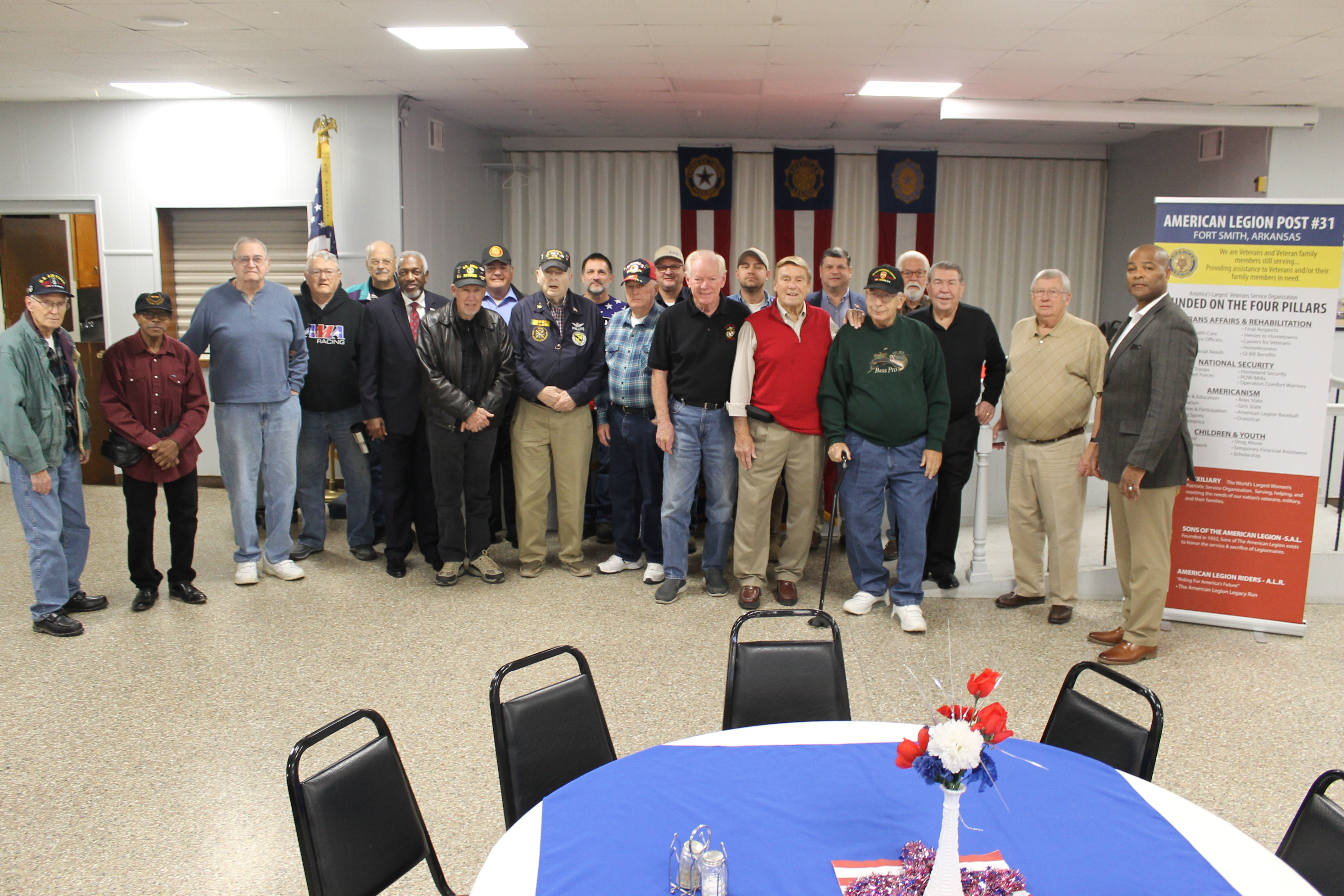 AOG Honors Employee Veterans at American Legion Breakfast
Fort Smith, Arkansas – As Thanksgiving approaches, it is natural for us to feel a great appreciation for all that is special in our lives including our employees, specifically, our Veteran employees. The importance of giving back to Veterans in the communities we serve becomes more relevant, thus Arkansas Oklahoma Gas / Summit Utilities, Inc., is proud of its recent sponsorship of the American Legion – Post 31 November membership breakfast.
During the breakfast, American Legion Post 31 Commander Hendrick welcomed everyone and shared a historical lookback of the non-partisan veteran's organization, which recently celebrated its 100th year anniversary since chartering in 1919. Over the years, the American Legion has influenced considerable social change in America, secured hundreds of benefits for veterans and produced many important programs for children and youth.
Special guests Mayor George McGill and Representative Jay Richardson were in attendance, both of whom echoed AOG's thoughtful expression of gratitude toward the Veteran community here in Fort Smith.
To all who have served, and those who continue to serve – we thank you!